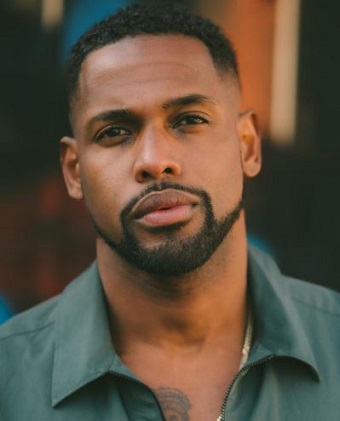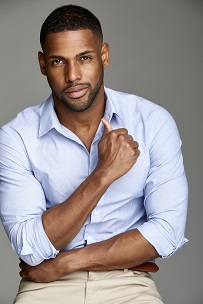 Darrius Marcellin is a working actor, motivational speaker and entrepreneur based in Hollywood, California. His Podcast show "1000 Failures" topped the 100 list in Arts and has been listed by Celebrity Acting Coach – Amy Lyndon as "A must have for any actor coming to LA". Darrius has featured two Emmy Award Winning Actors on his show. In terms of versatility Darrius also founded the Girl Power Soccer Camp to empower the future generation of soccer stars to become leaders on and off the field. The camp has been featured on FOX News as the first of a kind, bringing Manchester United and Liverpool FC players to California to train and motivate the future ladies.
Darrius is a co-founder of Pearl's Caribbean Restaurant in NY which has been featured in FOX, NBC and ABC. In the capacity of a motivational speaker he spoke on the mainstage at AMAZON Studios Headquarters in 2020 and has also featured in Men's Health, GQ, ESPN and Oprah's Magazine. To date he has done multiple TV commercials in the US and also appeared in the 2019 Netflix romantic comedy, "Always a Bridesmaid", which starred Emmy-nominated actress Yvette Nicole Brown. He also recently filmed a role in a football-themed movie " Little Angeles" produced by Dean Cain.
Darrius was born in the Caribbean Island of Trinidad and moved to Brooklyn, NY reflecting the typical immigrant story. Darrius and his mother started cleaning homes and while in college he started an events company with his high school friend that was earning him six figures in his junior year. He maintained a Presidential Scholarship at St. Francis College and ran his company TTR Group LLC and was the captain of his Division 1 Soccer team. In 2020 Darrius founded Ultrain Sports and acts as CEO of the sports platform. Ultrain connects youth soccer players to pro players for live mentorship and advice. www.ultrainsports.com.
With his inspirational media company 1000 Failures, Darrius reaches thousands and his voice is meant to inspire. "To be successful you must be prepared to fail 1000 Times". For fun, Darrius likes to play soccer and had dreams to play for Manchester United as a child – now he works with players on the team.
For more on Talent like Darrius click HERE