This page has been added in support of our literary talent throughout the Caribbean and the Diaspora and is intended to lend more visibility to the products of their creative talents. To engage the writer and or purchase their book please do not hesitate to engage the contact links.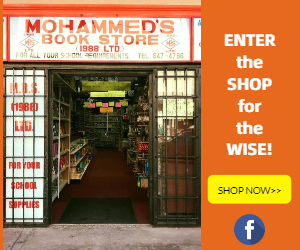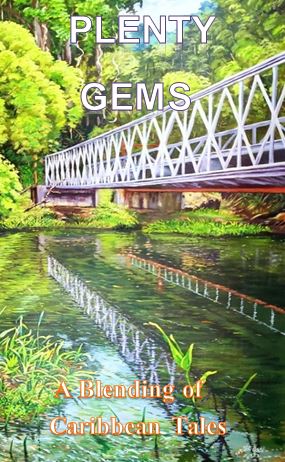 Author  : Caribbean Story Tellers
Title     : Plenty Gems : A Blending of Caribbean Tales
About   : This book is the result of a collaborative effort on the part of the emerging literary talent of the Caribbean. The compelling stories are laid out in a manner that engages the readers due to the diversity of the content. Included are stories of fiction and of fantasy, stories that serve as a reflection of our youth and stories based in the realities of harsh Caribbean living.
Cost     :  $75 TTD Can be Delivered 620-8567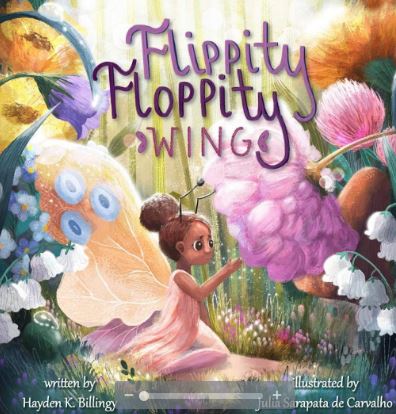 Author : Hayden K. Billingy
Title : Flippity Floppity Wing
About : Flippity Floppity Wing is children's book about self- acceptance emerging out of St.Vincent and the Grenadines and published by Sugar Apple Books Publishing House. It's a story about a butterfly trying to learn to live without her wings. The book can be pre-ordered on www.sugarapplebooks.com or Amazon
Cost : $17.95 USD
Title : 'Suzi Chutney: Creating History! In times of Covid 19
Author : Priscilla Ramcharan
About : Join the fun and the surprises as Suzy, Harry, and Saucy experience historical changes, eat delicious Trinidadian food, and create magnificient inventions!
Cost : Amazon 19.99USD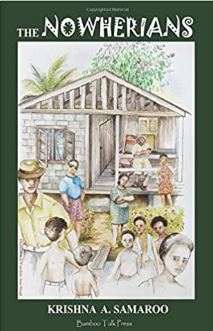 Title : The Nowherians
Author : Krishna A. Samaroo
About : Trinidad in the 1960s – the dawn of independence – is the setting for this fictionalised autobiography. Uprooted as children from their home in a suburb of the capital city, the narrator and his brother are taken to a remote rural area to live with their grandmother. Through a series of adventures, they begin to grow accustomed to country life. But the longing to return to their extended family in the city never quite fades away.
Cost : Amazon $15.00 USD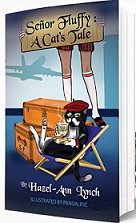 Title : Senor Fluffy : A Cat's Tale
Author : Hazel-Ann Lynch
About : Señor Fluffy is accustom to butlers and housekeepers, being carried from place to place, travelling the world, eating and drinking the best of the best. So when his human decides abruptly to leave for NYC he is not having it.
Cost : [email protected]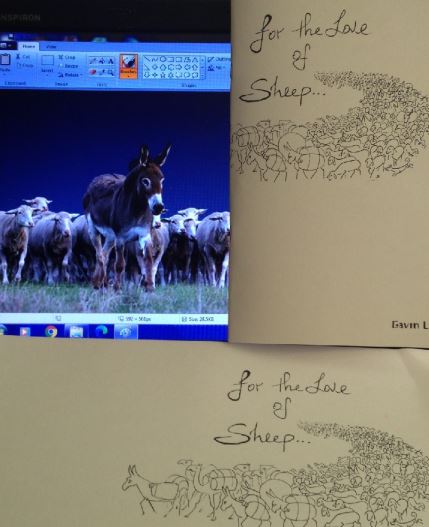 Title : For the Love of Sheep
Author : Gavin Luke
About : this book of poems crafted over a number of years skillfully challenges the thought processes of those willing to question the norms of traditional thinking and reflects a writer possibly conflicted in the confusion of conformance. The race of life can truly be ruthless. whatsapp 1-868-620-8567 to obtain
Cost : $20.00 TTD Delivery to select locations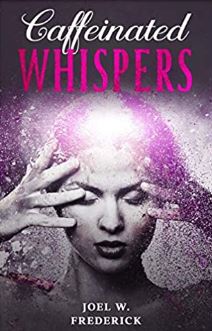 Title : Caffeinated Whispers
Author : Joel W. Frederick
About : Unapologetically raw, honest, brave, soul- searching, and captivating. However, upon delving deeper into this collection of poems, you may find that these words are grossly insufficient, and you may want to add your own positive adjectives as well; as this book is filled with a myriad of uncontrolled emotions. Available for Purchase on Amazon
Cost : $8.00 USD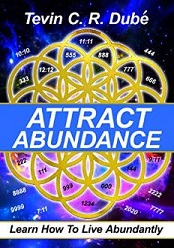 Title : Attract Abundance: Learn How To Live Abundantly
Author : Tevin Dube'
About : Your destiny is one that can be mastered and not left to uncertainty. To rule your destiny is to work in tandem with the entire Universe. It is like riding a bike without training wheels because you've already found that perfect state of balance mentally and intuitively. Available for Purchase on Amazon
Cost : $12.12 USD