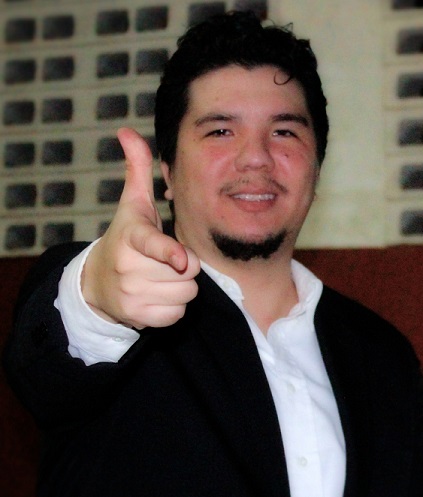 Little Boy Blue and Escape from Babylon are two feature films made in just a little over two years by Trinidad born Director Nick Attin who has been involved in filmmaking for the past eight years. It was only just a few short years, prior to founding A Runaway Colony, when he was on  path to becoming  an Architect.
Chance or destiny led him to a local film set in Trinidad, that made him change his career path completely. "It's true what they say about the magical power of movies. I quickly realized why stop at just designing buildings when I could create whole worlds from my imagination!!!"
In 2011 just a few months after making his directorial debut, Little Boy Blue, he was invited to attend the Caribbean Tales Toronto Film Market Program headed by Caribbean Tales Worldwide Distribution CEO Frances-Anne Solomon. It was here that he was given the tremendous opportunity to learn more about film marketing and distribution as well as attend the Toronto International Film Festival,where he also established contacts with some of the biggest names in the industry.
Little Boy Blue tells the story of Bill, a troubled art teacher who becomes the victim of paranormal disturbances after confiscating a strange pendant from an orphaned student. It has been well received by audiences in Toronto, Argentina, Barbados, Belize and Trinidad. In 2012 Nick secured a deal to distribute the film to greater audiences worldwide.
Nick went into overdrive with the making of his second feature film, Escape From Babylon. This action packed thriller was shot over a three month period from July – September, 2012 and features a cast of the best young actors and actresses from Trinidad and Tobago. Escape From Babylon aims to bring excitement to a wider audience as it tells the story of Randolph Briggs, an ex-cop turned taxi driver who continues to protect the innocent from criminals running rampant in his home-city of Port of Spain, Trinidad.
Featured Work
Portfolio Excerpts
Current promotion of his Online Video-On-DEMAND release of Escape From Babylon here's the link: A Runaway Colony
For more on Nick and other emerging Talent do  click and visit the Plenty Talent FB page