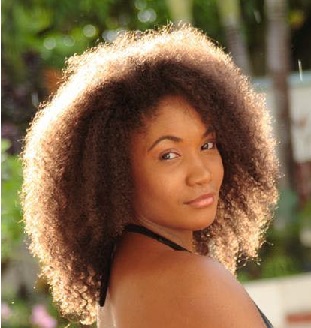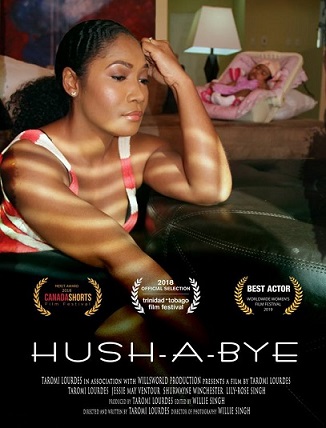 Hailing from Belmont, Taromi Lourdes began her acting career at the Trinidad Theatre Workshop (TTW), with the Theatre In Education (TIE) Programme in 2005. She appeared onstage as Juliet in Romeo and Juliet and as Rosalie in Green Days by the River, both with director Louris Martin Lee Sing. In 2006, she travelled to Hollywood, California to represent Trinidad & Tobago in the acting and petite modelling categories at the World Championships of Performing Arts (WCOPA), where she won the Gold Medal for the Petite Modelling Swimsuit Category. Her creative and well delivered monologue enabled her to receive call backs and go sees from MTV and the New York Conservatory for Dramatic Arts School of Film and Television (NYCDA) for the opportunity to audition for a scholarship. In 2009, Taromi made the bold move to attend the intensive Summer Programme at NYCDA, where she was privileged and humbled by being under the tutelage of actresses Judith Searcy and Becky London, who both have reoccurring roles on NBC's hit TV drama "Law and Order".
On returning to Trinidad in 2009, she continued to pursue her passion and got roles in film, TV, theatre and worked with many other talented directors, producers and actors. In 2017 she made her directorial film debut with 'Talent Inc.' (TTFF), a satirical look at Triniwood. She also featured in "The Vagina Monologues" directed by Wendell Manwarren and starred in "Don't say a Word" directed by Wendell Ettienne. Taromi is also a familiar face on a number of different commercials for tv, print and press. Her hosting duties to date have included the Miss World TT Ceremony, The Sisterhood TV Show on CCN TV6 and the Miss Earth TT Pageant. One of her proudest achievements to date has been Hush-a-Bye (TTFF), which she directed wrote produced and starred. In 2019 she won Best Actor Award (Female) at the WorldWide Women's Film Festival (Hush-a-Bye). Taromi has also received an Award of Merit at Canada Shorts International Film.
For more on Talent like Taromi do click and LIKE our Plenty Talent FB Page.