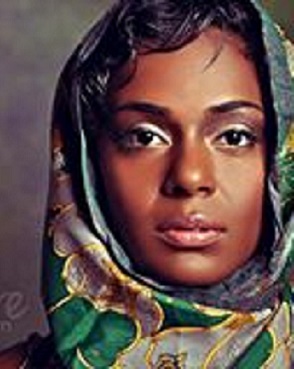 Although graduating with a BA in Business in 2005, Maria always had her heart set in the arts & entertainment field. In high school she participated in a little theatre, but her pursuit truly began in 2012 when she relocated to South Florida from Iowa. Maria currently works full-time as a freelance actress & model in South Florida. She has since expanded her experience and versatility having worked on several television shows in the Miami market, such asThe Glades, Burn Notice, South Beach Tow andthe Venevision novela, Los Secretos de Lucia. Some of her bigger accomplishments within the last year include being featured as a lead in the following nationally and internationally aired commercials: KFC, Geebo, and El Dorado Furniture to name a few. (Photo credits for Maria's feature to 1080p / 2starzstudio)
Maria's passion and commitment lies in following her dreams,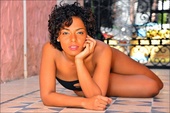 yet it's closely tied with her determination to do it in such a way that fulfils her higher purpose. She believes in spreading peace, truth, love and compassion to all, and her goal is to use any garnered fame as a means to spread that message on a larger scale. Of Trinidadian and Venezuelan parentage, Maria was born in the USA but raised in T&T until she was seventeen. Maria revels in the notion that people can pretend to be something they're not for the sake of art. Included amongst her favorite actresses are Kate Winslet, Natalie Portman, Carey Mulligan and Mia Wasikowska. When not seeking acting or modelling gigs she considers herself also passionate about holistic nutrition, sustainability, higher states of consciousness and motivating and inspiring others to also follow their dreams.
Featured Work
Portfolio excerpts
Boss Playa Music Commercial
Modelling with Amore Imaging
Feature spot in a KFC commercial to be aired in the Caribbean
L3 Magazine model of the month
Extra roles in Burn Notice and Los Secretos de Lucia on Venevision
For more on Maria and other great talent click here and visit our facebook page PlentyTalent.