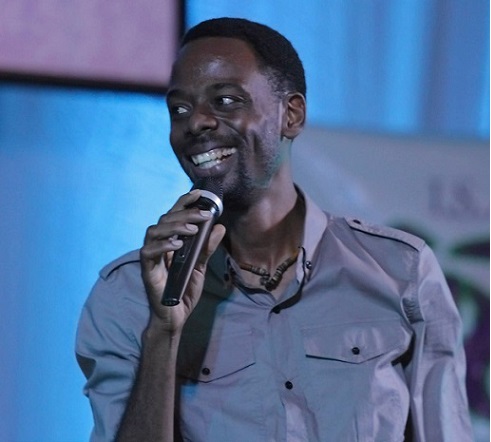 In 1998 when he received the award for the best arranged and composed song at the Trinidad and Tobago Local Full Gospel Song Festival, Stephen John already knew he was on his way to fulfill his passion. Since the age of 14 he knew singing to be his calling. Inspired by the likes of Sterling Gittens, Angela Williams, J Errol Lewis, Larnelle Harris and Fred Hammond, Stephen continued to grow, receiving numerous accolades and awards in the Gospel circuit. A defining moment in his career occurred in 2008 when he was nominated in three categories at the Marlin Awards 2008, the Caribbean's most prestigious gospel music award; Contemporary Vocal Performance of the year Male, Jazz Recording of the year and Special Event Recording of the year.
Stephen considers his life as his testimony. His strength was tested in the tender years of his life as he had many family and personal battles to endure. But his perseverance and his faith, has served him well. Stephen functions as a worship leader at the Arouca Revival Tabernacle which he attends with his wife and three children and he also holds an Associate Degree in Performing Arts (music) and is a part time voice lecturer at Caribbean Nazarene College. He has since shared stages with the likes of Keith Staten, Helen Baylor, Elan Trotman, Ron Kenoly, Nigel Soyer, Lt. Stitchie and others. He has released one album to date titled "In Your Presence". This album continues to receive interest locally, regionally and internationally. To date Stephen has hosted one concert production "Christmas Is…" which was in aid of the Immanuel's Children Centre. His talents have been shared overseas a number of times including  Jamaica, at Fun In The Son Festival 2002, Bahamas, at ASAPH 2003, Barbados Gospel Festival 2007 and 2008, Antigua and Barbuda and Curacao. His website is www.stephenjohnmusic.com.
Featured Work
More Portfolio Excerpts
2014: Current nominee for Marlin's Gospel Artiste of the year
2010: Gospel Fest Garfield Sobers Gym. Barbados
2009: Helen Baylor St. John's Ambulance Hall Trinidad
2008: Gospel Fest Various Venues Barbados
2007: Gospel Fest Various Venues Barbados
2003: ASAPH Diplomat Center Nassau Bahamas
CeCe Winans Center Of Excellence Trinidad
2nd Place Caribbean Gospel Festival, Curacao (&2004)
2001: Fun In The Son Ocho Rios Jamaica.
For more on Stephen and other great talent do click and LIKE our PlentyTalent Facebook PAge