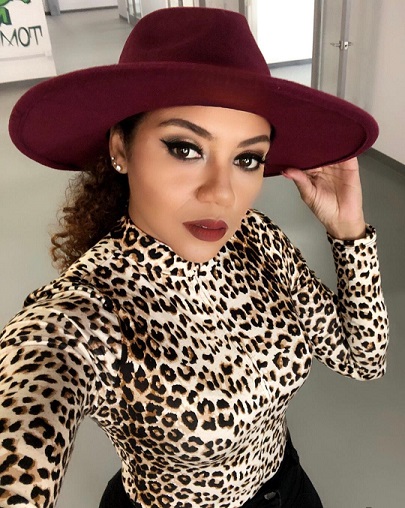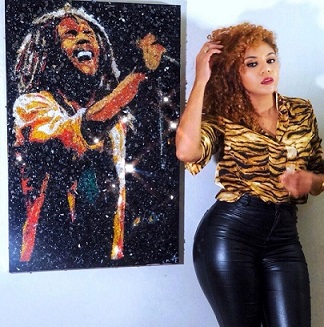 Andrea Mckenzie can be considered an Expressionist due to the bold coloured nature of her paintings. Her popularity continues to grow with her many paintings of "greats" such as Bob Marley, Nina Simone, Kobe Bryant and Lauren Hill. The diverse nature of her pieces is highly reflective of her birth place Trinidad and Tobago. She considers herself a true island girl and her early interest in the arts stems from her family's active involvement in the world famous Carnival of her birthplace.
The uniqueness of her pieces are reflected through her use of contrast in her use of textures, fabrics and materials which include infused glass, feathers, acrylic and even melted wax. With many International clients Andrea has already exhibited works in multiple nations including Trinidad and Tobago, the neighbouring Caribbean islands, New York, Washington DC, Philadelphia, Australia. Her work has also been featured at celebrity auctions such as the DICK GREGORY FOUNDATION and The Mayors Foyer City Hall, Atlanta. She is also the winner of the "Black I AM Power, Art and creativity Award" 2019 in Atlanta. She has also already done Art Stroll in Atlanta and recently showcased at the Twenties BET Event.
Much more great things are expected from this artiste as she works on her new show Andrea's Unique Art. One of the scriptures that keep her going is "Faith without work is dead" Jeremiah 2:14-26.
For more on Artiste like Andrea do follow us on Plenty Talent FB page