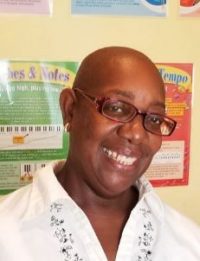 Allyson J.M. Roberts, a native Trinidadian, worked in the banking sector for thirty years. Upon retiring she attained a Bachelor's degree in Music Education. Music however was introduced early in her life as she started learning to play the piano at the age of 7. She danced her way to Queen's Hall for the Arts Festival and even played pan for a short time at her church. Her love of music and piano remained important aspects of her life and she soon realized that she had a gift for teaching.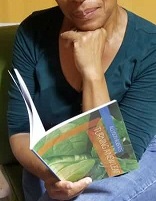 She went on to establish a private music studio where she taught music and theory, guiding many students on to higher level music appreciation and study. Allyson attended The Catholic Religious Education Development Institute where she obtained her bachelor's degree in Music Education. As she developed a strong sense of her music knowledge and capabilities, Allyson also began to compose whilst completing a songwriter's course at Sam's Symphony School of Music in Song writing.
Emanating from her studies, Mrs. Roberts' journal assignment planted the foundation for the book "Turning a New Leaf". The book is a product of 2020. When the pandemic hit, Allyson decided to try her hand at writing. An interest initially fueled having grown up under the roof of John and Roslyn Raeburn. The thought provoking book allows Allyson to tell the different stories with honesty and in some cases humor. It With her emergence in the discipline of writing she is still new to social media, publishing, and marketing; but she continues to jump right in with her next planned release via a short story entitled the , "De Lime". The story is based on some of the ways Caribbean people and in particular Trinis socialize. The story is expected to be part of the line up in Plenty Gems: A Blending of Caribbean Tales.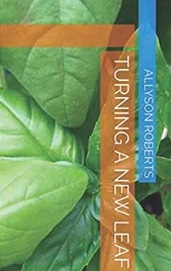 Thus far Allyson has been featured on platforms such as Nalis in their Heritage Library with the feature as a First Time Author; in the Catholic News and on "Storytime" in the I95.5FM. As a retiree she also now focuses on hospital visitations and prayer group meetings.
For more on Talent like Allyson CLICK HERE