Naomi Chin Wing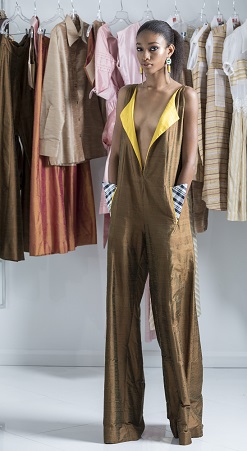 Seventeen year old Naomi Chin Wing winner of Coco Velvet's Top Model Trinidad & Tobago 2015 contest made an exclusive international debut for Yves Saint Laurent in 2017 at Paris Fashion Week. Her genuine love of clothing and the artistry behind it propelled her interest in the industry. The statuesque 5ft 11 Diego Martin resident also walked for luxury brands Alexander Mc Queen, John Galliano, Rochas, Giambaytista Valli and Altuzarra at the recently concluded Paris Spring/Summer 2018 Fashion Week. Vogue online featured the fashion starling on its vogue.com platform with the headline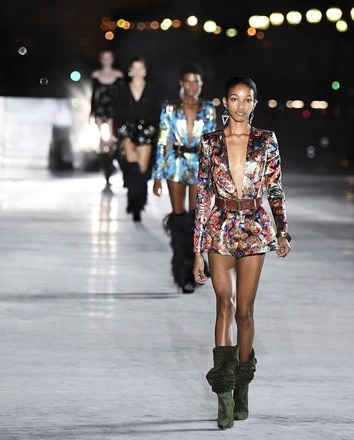 "Saint Laurent introduces the World to Trinidad's Next Top Model"
Chin Wing is signed to a global modeling contract with IMG Model Management. She is currently based in London but works for all IMG agencies in Milan, New York, Sydney, Paris and London.
A graduate of Providence Girls Catholic School in Belmont, Trinidad Naomi was discovered by Christopher Nathan CEO – Coco Velvet International in July 2015 and immediately enrolled in the agency's summer fashion workshop where she learnt the rudiments of professional modeling. Nathan is proud that the teen flowed directly from his CVI Fashion Workshop to YSL catwalk without any additional technical training from IMG. It speaks volumes to the quality of Coco Velvet's training. CVI is now preparing for their 2018 workshop which will be held at NALIS Port-of-Spain from July 01 -September 30, 2018. More details can be found on Coco Velvet International's Instagram and Facebook profiles. Article by Christopher Nathan; Photo credits Dwayne Gomez of Meiling Inc Fashion Designs and YSL Fashion Show courtesy Vogue Online.
For more Caribbean Talent do click and LIKE our Plenty Talent Facebook page.