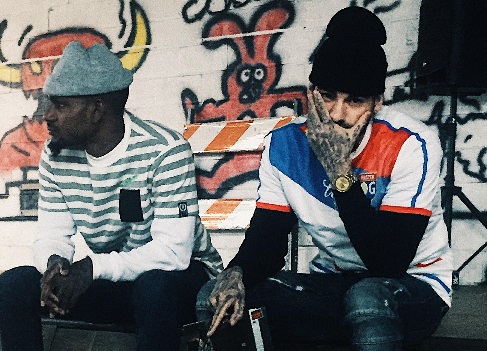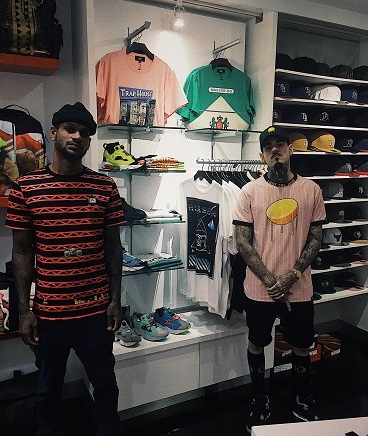 The Hideout Clothing (THC) is a fashion line that was born out of the retail store, The Hideout Clothing Store; located in Trinidad & Tobago (in the Caribbean). Owners Sebastien "Bas" Gibert and Rashad Rodriguez opened the store in 2012; they now have 2 locations on the island. The art and ideas for the different designs come from a variety of places, including past experiences, present international fashion trends and everyday life. THC represents the unforgiving hustle and determination needed to succeed in the urban world. Inspirations are also drawn from the Caribbean upbringing of the brand's founders and despite its international flair; the brand always has a Caribbean touch to its creations. Like the tattoos on Bas and Rashad, their clothes tell their story and give an insight into where they come from and where they are heading. Many of the designs are interpretations and THC renditions of everyday common themes and items. Originally, Sebastien and Rashad began designing, printing and embroidering their own tees' as work uniforms. Continuously customers requested to purchase these uniforms. Everything happened organically, and becoming fashion designers was never in the game plan. However, because of the high demand from the customers, the duo could not ignore this opportunity. Since then, Sebastien and Rashad have made several THC collections.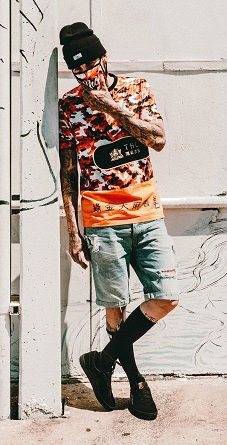 Sebastien was born in France, grew up in Trinidad and attended Florida International University (FIU), where he received his Bachelor's Degree in Marketing. Rashad was born in Canada, also grew up in Trinidad and attended Humber College in Toronto, where he received his Bachelor's Degree in International Business. Remaining close friends since childhood; together, they used their knowledge and experiences to start these ventures. Now that they have been so successful in Trinidad & Tobago and blended urban fashion with the local culture, they are taking The Hideout Clothing to the world.
Thankfully for the duo, persistence pays off and they have currently successfully got into over 40 stores across the US; their passion and commitment inspired a lot of buyers to feature The Hideout Clothing. Some of the stores include: Shoe Gallery (Miami), Fly (Tampa), Threadz (Atlanta), Premium Kicks (Atlanta), Dr. Stylz (North Carolina), Pursuit (Virginia), Superior (Memphis), Millennium Shoes (California), Jump (California), Just For Sports (Florida), On Point Fashions (Florida), High Volume (NY), Sneaker Bar (Bronx, NY), Pounds Lifestyle (California), RePlay (New Orleans), Officials Vintage (Seattle), Urban Stiles (Alabama) and Karmaloop.com (online).
For more on Talent Like Sebastien and Rashad do not hesitate to
CLICK and LIKE our PLENTYTALENT Facebook Page