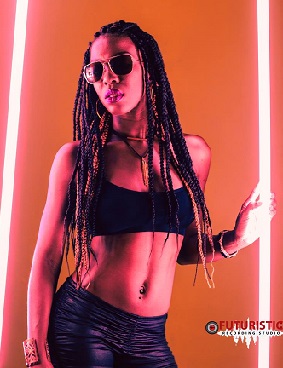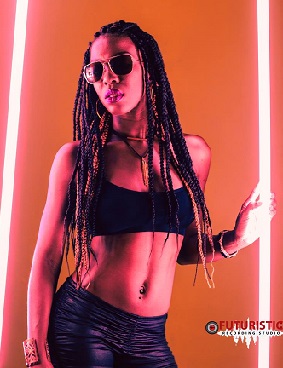 The accomplished Nekisha Cyrus is professionally known in the entertainment industry as Neicy'. Musically she has been doing music for the past decade and professionally for the past 7 years. But she does remind "I am also a Trinidadian Singer, Songwriter, Model, Actress, TV host, Writer and "Blogger".
Neicy is a previous 3 times # 1 title holder on the Top 12 Indigenous charts for her songs- 'Control', 'Could it be Love' and 'Holding On'. Her many major performances include the Tobago Jazz Festival 2014 (Northside jazz), B-mobile Soca Spree 2014 (Tobago), Soca under the Saaman Tree 2014 (Tobago) and the Synergy TV 'Indigenous artiste week feature just to mention a few.
In her short span she has already done numerous radio interviews- Slam 100.5fm, Wack 90.1fm, 91.9fm (Tobago), 96.7fm, 91.1fm, 101.1fm & online radio stations in the U.S. Her TV interviews have included Gayelle the Caribbean, Synergy TV and WIN TV.
Labelled by her peers as the 'Singing Fashionista', she has also modelled and does Print, Fashion and Commercial modeling. Some interesting facts about Neicy include her rich pageant history. This includes 4th- Miss Carnival Queen Gasparillo (2006), 3rd- Miss Republic Queen 2009 and Top 20 finalist 'Miss La Reine Reine' 2013. Neicy also holds a BBA in Management and Entrepreneurship.
Her latest release 'BODY' has already been creating some serious buzz online and the airwaves, and she hints that this is only the beginning. Produced by Futuristic Records and written by the talented songstress, 'BODY' is an infectious up-tempo Afro-Beat & Dancehall fused track with a Caribbean Pop sound. Neicy says that the sultry track is a message to all females, encouraging them to embrace being 'Sexy'
Featured work
Other Portfolio Excerpts
TV host of Karnival TV network.
TV presenter with online media company KVTV (Kelly Village TV
-Extra in 2014 the International acclaim local film 'Girlfriends Getaway'
Caratal Youth Kreations -2012 winner of T&T short community film festival- winning Best Overall film, Best Script and Best Female Actress for their film 'My Sister's keeper' (Actress)
Previously, the host of Gayelle Entertainment news (G.E news)
For more on other Talented people like Nekisha do click and check out PlentyTalent FB page.