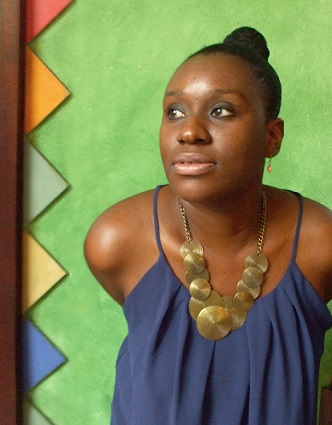 Crystal's passion for music and singing started when she entered a few calypso competitions from the age of eight (the first of which she won with her mother's composition). Despite any tough times she may have endured, her love for music held strong. "It is a hard industry to try to maintain one's individuality" she professes but will aim to stay true to herself. She considers her music a fusion of sorts made up of Adult Contemporary, Soul, Folk, Rock and Alternative Blues with hints of Jazz. Writing lewd or suggestive lyrics she claims does not appeal to her.
In claiming to have a serious love for live music she mentions that it is whilst on stage she gets to express as she favours expression over impression. Her more popular songs Get Down and Tell Me has received rotation on Sidewalk radio, 95.1 Total Local Thursdays , Heritage and the Indigenous Top 12 Countdown to name a few.
As a Graphic Artist she has worked for various firms, freelancing and designing material for print media inclusive of office stationary, cd / DVD covers, flyers, posters, banners etc. As an avid painter, Crystal has accumulated a number of abstract and landscape paintings and plans to be exhibiting soon.
Featured Work
Portfolio Extracts
2015 – Production – Indigenous Rootz on Synergy Friday Night Live and Synergy Nights
2013 – 2014 Launched acoustic event – Conscious Cafe, Too at Martin's Piano Bar
2011 – Performed at JazzArt By The Sea
2008 – Formed the fusion band 'Wheel' 2008 – Presently on hiatus
For more on Crystal and other such Creative Talents doe feel free to follow via the Plenty Talent Face Book Page.