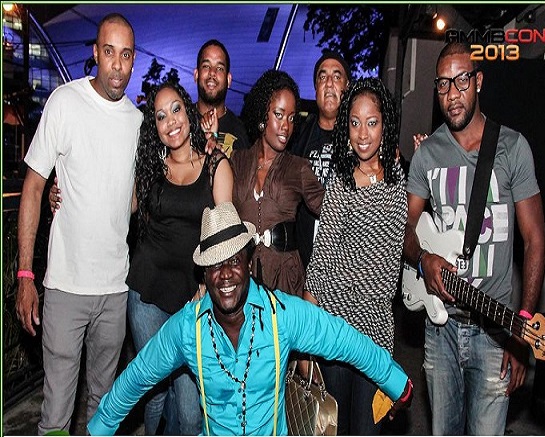 MAYARO The BAND…The Next Wave's mission statement is "To Change and Fix the World through Music". The concept was conceived by its leader, Joel Ali, about 8 years ago while residing in Canada. Mayaro, a popular beach in Trinidad, was the last place he spent quality time with his dad (who passed away 2 days later); It was also the place that Joel pined for, during 23 long Winters.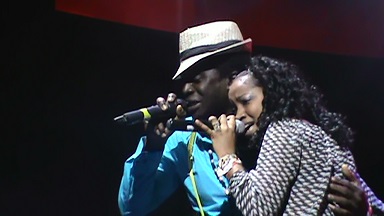 MAYARO The BAND was initially formed in Toronto as a parang band (Christmas music that is played in Trinidad), before it was later disbanded. When Joel moved back to Trinidad the band was reformed. He brought to the band his extensive resume of playing guitar for huge Calypso and Soca stars, as well as for Motown great, Percy Sledge. He auditioned various musicians and by March, 2011, MAYARO The BAND…The Next Wave emerged. They play all types of music, ranging from Hard Rock (Ozzy), to Soft Rock (Fleetwood Mac), to Pop, to Soca and Calypso, to Reggae, to Parang, to Jazz and Blues. They cover it all!
In keeping with the beach theme of the band, Joel has given monikers to each member. Joel is Coconut Man (Guitarist and Vocals), then there's Tamu (Vocals), Snakey (Vocals), Tiney (Vocals), Mary-Ana (vocals), Sea Weed (Key boardist), Sea Gull (keyboardist), Sea Bass (Bass), Jack Spaniard (Drummer), and Great White (Engineer). The followers and supporters of MAYARO The BAND…The Next Wave are called Coconut Heads!
Although a young band, they have already played all over Trinidad extending from the deep South at Fordy's Pub and Lounge to Skyy View Lounge in Central to Moka and Anchorage in the North. They also do private parties, weddings and media launches. According to Joel([email protected]), MAYARO The BAND…The Next Wave is "Not all about the money, money…" to quote Jessie J's Price Tag. Basically, they aim to make a positive impact in every sector of society!
Photos by LIME TT.
Featured Work
Portfolio
 2013
Released "Sweetest Carnival "
Performed at the Tobago Jazz, at Mt. Irvine Bay releasing "Something Sweet Dey"
Conducted Open Mic sessions at On Deck Pub, encouraging self-expression.
Songs aired on Phunradio.com, reggaefrance, reggaeholland, worldstarreggae, worldreggaebeat and even reggae in Romania!
Released "Dhoti Song" for 2014 carnival
2012
Performed at Queens Hall at the Memorial Service for music icon Ralph MacDonald (Just the two of us), at Queen's Hall.
Played at a charity event for the Autistic Society, at the Naparima Bowl.
Played in the Tobago Jazz Festival at Mt. Irvine.
Completed a TV documentary on the band for Synergy TV.
2011
Performed atSanCity Green Expo.
Played for the Ministry of The Attorney General's Family Day in Valencia.
The band placed in the Finals of the Anchorage POP Music Awards and received the Best Female Vocals Award.
Performed at Gruff's Parang Party 2 years in a row.
To learn more about "Mayaro the Band" do visit their facebook page or click PlentyTalent Facebook page for further information.