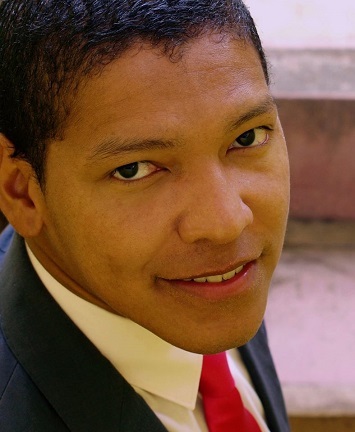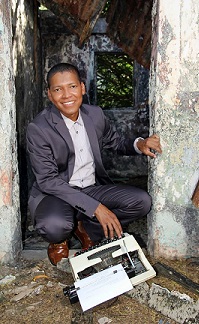 Juan Francisco Pardo can claim thus far as having received the jury prize at the Trinidad and Tobago Film Festival in 2011 for his film 10 Ave Maria and the audience award for the Best Aruba Flavor at the Aruba International Film Festival (AIFF) for his short feature, Awa Brak.
Pardo's directing style tackles mostly social issues and usually leads to much discussion by his audiences. Pardo was born in Oranjestad, Aruba, in 1977 growing up as an avid fan of Sci-Fi movies. His first movie was created with a VHSC camera he received from his uncle on his seventh birthday. With an analogue typewriter coming as his next gift it was only a matter of time before he was screenwriting and using film as a medium to tell stories. He has since studied film in both Spain and the Netherlands.
Juan Francisco Pardo kan beweren dus zover heeft de jury prijs op Trinidad and Tobago Filmfestival in 2011 voor zijn film 10 Ave Maria en de publieksprijs voor de beste Aruba smaak bij het Aruba International Film Festival (AIFF) voor zijn korte feature, Awa Remgereedschap.
Pardo's regie stijl pakt meestal sociale vraagstukken en leidt meestal tot veel discussie geleid door zijn publiek. Pardo werd geboren in Oranjestad, Aruba, in 1977 opgroeien als een enthousiaste fan van sciencefiction films. Zijn eerste film was gemaakt met een VHSC camera kreeg hij van zijn oom op zijn zevende verjaardag. Met een analoge typemachine afkomstig zijn volgende geschenk het was slechts een kwestie van tijd voordat hij scenarioschrijven en met een film als medium verhalen te vertellen. Hij heeft daar studeerde film zowel in Spanje als in Nederland.
Pardo now aspires to advance the film industry of Aruba and has since formed the Audiovisual Institute of Aruba (AVI) where one of the objectives is to educate youth about television and film. Like many other Caribbean islands lack of funding always seems to be a challenge.
Pardo's proudest moments include directing his first feature-length film, Abo So (Only You), musical centered around the songs of Padú del Caribe, Aruba's "father of culture. "The film centers on a young woman, Tatiana, who finds love in an unlikely place and with many complications surrounding the plot. Pardo soon hopes to make more films that deal with the problems of everyday life. Profile picture by Lex Corbach.
Featured Work
Portfolio Excerpts
Awards
ALTO VISTA – Best Short Film; Aruba International Film Festival 2015
ABO SO – Best Narrative Film; Belize International Film Festival 2014
ABO SO – Best Film; Aruba International Film Festival 2013
ART & ENTERTAINMENT – Focus Magazine Aruba 2012
AWA BRAK – Best Short Film; Aruba International Film Festival 2012
AWA BRAK – Best Short Film Special Mention; Trinidad & Tobago Film Festival 2012
10 AVE MARIA – Best Short Film; Trinidad & Tobago Film Festival 2011
THE CITY I GREW UP IN – Best Video; Aruba Treasures video contest 2010
OUR MONUMENTS – Best Video; Aruba Treasures video contest 2009
For more Talented Caribbean Artist do review and LIKE our PLENTYTALENT Facebook page