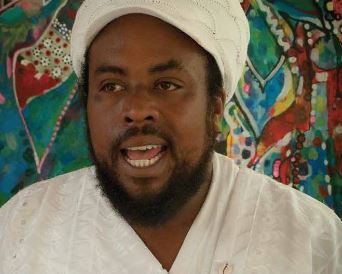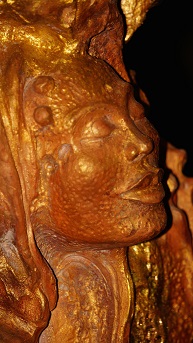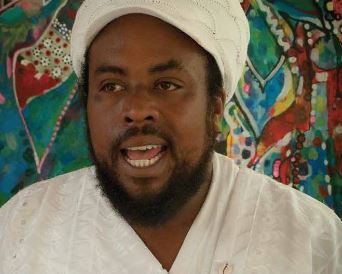 Trinidadian artist Jason Hospedales, is a representation of a new generation of Caribbean artists. He has derived his inspiration, not from Euro-American art traditions but from the elders of a fledgling Caribbean aesthetic. His works project indigenous art forms including Carnival, Rastafarianism, black consciousness, Orisha and African traditions. Other ancient cultures have also fueled his motivation. He has been influence by such local artist as Ken Chrichlow, Carlisle Harris, Garvin Pierre, Glen Roopchand, C. Seales and Leo Warner. He has also been greatly influenced by local artists Makemba Kunle, who tutored him in his early years, and Leroy Clark.
Over the years Jason has participated in several group exhibitions, including the National Emancipation Exhibition of Fine Arts, The Carnival Art Exhibition 1&2, and the National Sculpture Exhibition. He has demonstrated his proficiency both in two and tri- dimensional work with a fearlessness and adventurism in experiment. Many of his sculpture pieces and paintings can be found in shrines, galleries and private collections in both Trinidad and Tobago and abroad. One of the pieces from his current body of work can be presently viewed on the Oval wall. Jason as declared "is quite excited as to the way my artistic path is now evolving". His themes feature "anthropomorphic forms painted and sculpted in a very expressionist style while using varied and vibrant colors".
As a Visual Arts graduate of the University of the West Indies, St Augustine Jason is presently employed as a Visual Arts teacher and his philosophy is one of sending messages of optimism, love, healing, hope, power, strength and light.
For more Artist like Jason do click and view our Plenty Art Page.
Featured Work