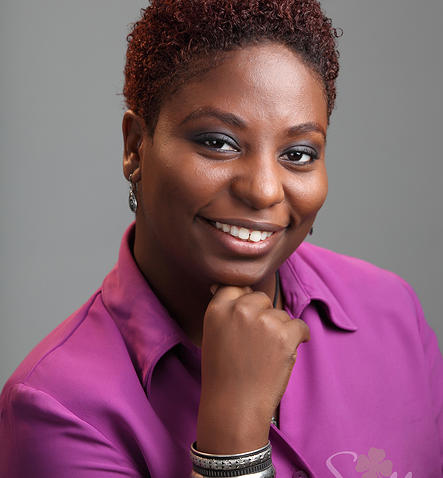 Dixie-Ann John is a certified Airbrush Makeup Artist with TEMPTUPRO (2010 August). ​
She has been practising Makeup Artistry since 2006 and specialising in Airbrush Makeup and Body Art since 2008 and has become one of the most well known Airbrush Makeup Artists in Trinidad.
Mission/Vision:
Her business mission is to create spectular transformations for any client using makeup.  Its her belief that each client's face should be treated as a separate 'canvas' and looks should be crafted to honour that uniqueness.
In addition, its also her priority that the Professionals' ensure that each of the clients are put at ease and made comfortable with their warm & friendly personalities, techniques and professionalism.  This warm touch ensures that her business is always in high demand for bridal season and for major events and promotions.
She is also a favorite with event planners for adding that extra 'punch'  at Company Sports/Christmas Events with the airbrush temporary tattoos and body art.
These techniques will give just what the client & 'the every woman'  desires that person steps out to that special event – to 'wow' everyone with that inner beauty and become the centre of attraction!  Take a look at her portfolio to see what she's all about…