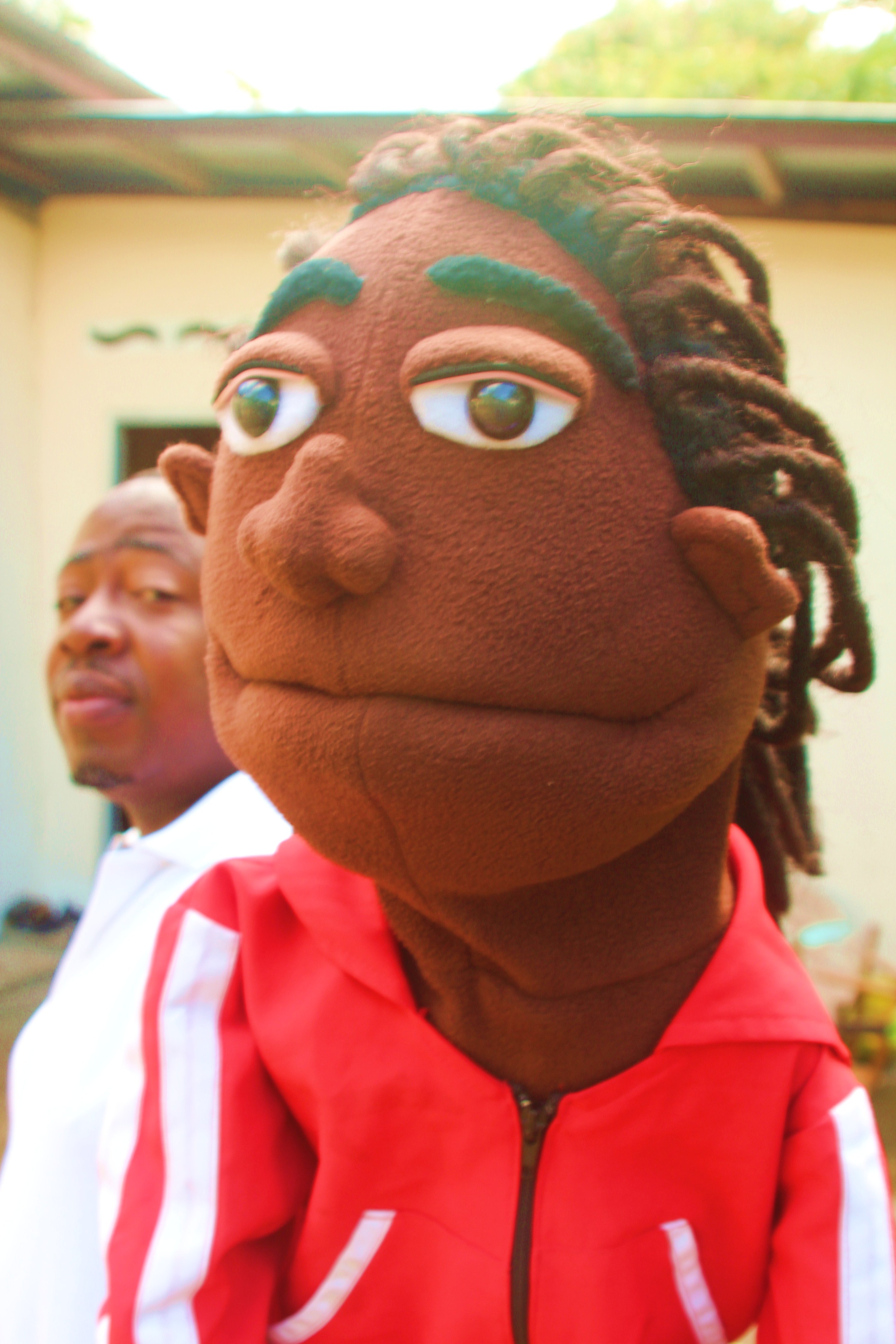 Roger Alexis is a creator, writer, director producer and editor of the I'm Santana puppet web series.
His first film I'm Santana the Movie premiered in cinemas in Trinidad and Tobago in January 2012 and was later shown in five Caribbean islands as well as in England and New York.
Profile
Alexis was born in San   Fernando, Trinidad and Tobago, on June 3rd, 1975.
His childhood memories include  playing around with cam-corders as a hobby.Alexis can attest to "trying it all" before fulfilling his dream of becoming a film maker.His break interestingly enough came when a friend left his video camera at home and Alexis took it and made short video- using sock puppets. He showed the video to some friends, they found it to be hilarious and begged him to make more.He did this and put the videos on tapes and they began circulating among family and friends.Alexis noted that this was before the YouTube era.

The budding film maker later teamed up with some friends and bought professionally-made puppets, which they used to produce a series of short films called Herman Tales.
Herman Tales is based on puppet called Herman who recounts his adventures as a young man; from being a heavy weight boxer to being a police officer.The film later went on to be shown on local television stations. Alexis would then realised that film-making could be viable profession. He returned to school to get the necessary educational credentials and later attended the University of the West Indies Film Production Programme, in Trinidad. It was a class project at the University which led to the creation of the Santana shorts. Months later people discovered the short film on YouTube and started sharing it. More short films were made and the hits increased tremendously. His success drew the attention of an entertainment manager who approached him in 2011 with the idea of creating a movie based on the Santana shorts. This was done and the movie did phenomenally well at the box office locally, becoming the highest locally grossing film ever.
Featured Work
Portfolio
2012
Douen the film. T&T film festival.
I'm Santana the movie
Excellence in Service Award from TTCSI
People's Choice: Caribbean Tales Film Festival
2010
Santana the series launched
2006
Herman Tales television show (broad cast Tv6,Gayelle,Caribvision,T&T film festival) 2006-2010.