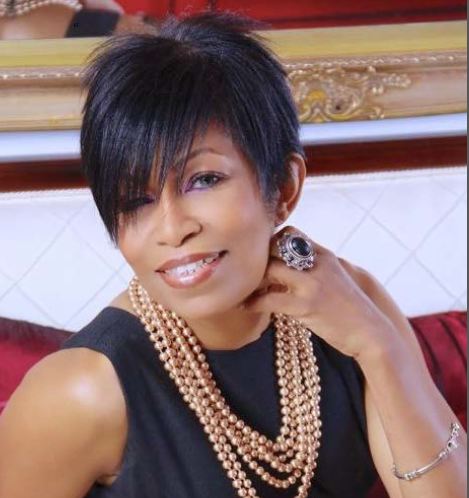 The legacy of excellence that is Claudia Pegus, the iconic business woman commenced from her realisation that the European cut was no fit for the Caribbean body, awakening  the entrepreneurial skills within her.  She has since ventured to hold her own and build a strong and reputable name in the highly competitive global fashion industry. With a design company which bears her name and focuses on an exclusive niche market, she caters to a cosmopolitan of local, regional and international dignitaries, public figures, models and celebrities. Her main two labels are The Claudia Pegus label  featuring the haute couture lines, and the CPFS label which produces the ready wear and career apparel lines for retail and wholesale purchases by boutiques, hotels, resorts and corporations. With over 30 years in fashion, it's no surprise that Claudia has been active within the Caribbean regarding business development, having worn several other hats such as Image and Wardrobe Protocol Consultant  and influencer of the Caribbean Fashion Industry to name a few.
Portfolio (Excerpts) 
1990 – 1995:
Instrumental in the development, restructuring and co-ordination of the SBDC (Small Business Development Corporation) Export Centres Programme of Trinidad and Tobago.
1998:
Participated in and conducted international workshop aimed at the development of the garment industry. The Suriname Women's Business Bureau, Suriname.
2005:
First Trinidadian designer to explore the Latin American market. Claudia Pegus Designs showcased at the prestigious "Venezuela Designs" held in Caracas
2007:
Award of Excellence by Shacbeau Magazine in recognition of her pursuit of Caribbean Excellence.
2008:
First "Caribbean Master" Caribbean Fashion Week "Designer of the Year", the Jamaican Observer "Style Awards".
Represented The Fashion Designers Association of Trinidad & Tobago at the Caribbean Fashion Industry Forum in Kingston Jamaica.
Signatory to the Kingston Declaration set up to formulate the advancement of the regional Fashion Industry.
2009:
Director/Fashion Specialist of e-commerce company"Designovators", an online portal, to connect innovative fashion designers based in 'new world' fashion design countries in the South Pacific, Africa, Asia, the Caribbean and Latin America with both commercial and private clients.
Recipient of the UNESCO Seal of Excellence Award for work done with West Indian Sea Island Cotton, Islands of The World Fashion Week.
"Top Caribbean Fashion Designer Female" Caribbean Fashion Awards.
"Top Country Designer Award Trinidad" Caribbean Fashion Awards 2009.
"Festival Designer of the Year" Trinidad and Tobago Film Festival.
2010:
Chaconia Medal Silver, Government of Trinidad & Tobago, for contribution to the Fashion Industry.
2011:
Lifetime Achievement Award for Excellence and Remarkable Contributions to the Caribbean Fashion Industry by Caribbean Style @ Culture, Washington, DC.
Service Provider of the Year, Trinidad and Tobago Coalition of Service Industries.
Member; AFETT (The Association of Female Executives of Trinidad & Tobago)
Executive Member; CAFIF (Caribbean Fashion Industry Forum)
2012: "Industry Suggestions on Strategies for diversification of the Economy", July 11th, 2012
Claudia has served on numerous boards that have solicited her experience in many capacities.