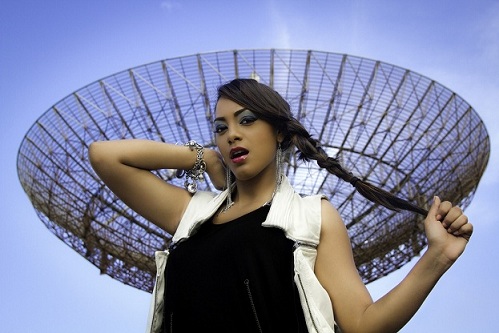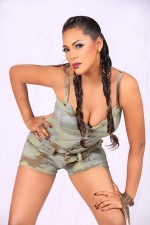 Having completed her BA in Marketing, Shazelle gained experience in sales both for radio and television along with exposure in an advertising agency working alongside recognized local and international companies. It was at this point Shazelle set about to realize her hearts calling toward music to become a professionally managed artiste and song writer.
Her ambitions started from since primary school, having been involved in both the school and church choir and as a member of a pop rock band. She admits to having done the whole singing in the shower routine.
Her opportunity came right here in Trinidad at a music industry seminar where she met her manager, Ivan Berry. A year later, he and his partner Rupert Gayle decided to manage her.
In recognizing the need to be versatile, Shazelle sights a wide range of inspirational talent for whom she either admires or observes, inclusive of Bob Marley, Nadia Ali, Juanita Bynum, Machel Montano, Beyonce, Rick James, Kim Burrel, Madonna, Gwen Stefani, Michael Jackson, Kees Dieffenthaller, Patra and Sarah Mclachlan. With God continuing to answer her prayers she aims to soon make Trinidad and Tobago and the rest of the Caribbean proud like Rihanna did for her island.
Shazelle is currently signed to Universal Canada and JVC Japan and is a published songwriter with C2W Music Ltd.
Featured Work
<div>
Portfolio
2013
Goosebumps ft Skinny Fabulous currently receiving airplay.
Working on first self-entitled album to be released in Japan.
HerSingles, "If We Fell In Love" and "Take Me Tonight" featured in episodes of the series, ROGUE (starring Thandanie Newton and Martin Csokas).
Co-wrote Dear Molly" which was recorded by New York artist, Carmireli.
2012
"If We Fell In Love". (hindi remix) award for best Indi-pop song at The Hall of Fame and Music awards by 103fm.
2011
Performed with Andreaa Balaan in Romania
2009
Toured with Lebanese/Canadian artist Massari to Australia, Bahrain, Egypt and Lebanon.
Some other of Shazelle's top songs and videos already released include Elevator with Shurwayne Winchester, Pick Me Up, Stronger Faster, I Need Love with Beenie Man,Take Me Tonight, State of Emergency, Power Inside and Got to Have Love.