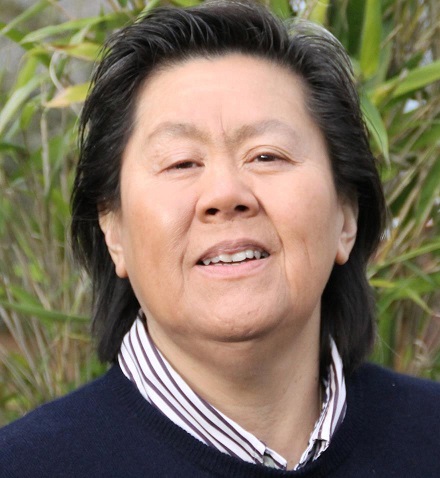 Kerry Young was born in Kingston, Jamaica, to a Chinese father and mother of mixed Chinese-African heritage. She came to England in 1965. Her first novel  'Pao' inspired by her love of Jamaica and her culture and was published by Bloomsbury and Bloomsbury US in 2011.
As an author she has drawn her inspiration from William Faulkner and Toni Morrison as well as the many more recent and new writers who continue to intrigue and enlighten her. 'Pao'  was shortlisted for the Costa First Novel Award and Commonwealth Book Prize; and another of her successes 'Gloria' was published in 2013
Kerry is a Buddhist in the tradition of Vietnamese Zen Buddhist master Thich Nhat Hanh. Her interests include Tai Chi, weight lifting and golf. She also loves jazz and plays alto and tenor saxophone. She has a Master's degrees in organization development and creative writing, and a PhD. Kerry has written extensively on various aspects of the work including 'The Art of Youth Work' and other such journal articles. Kerry always dreamt of writing and she believes it is never too late to take the plunge.
Featured Work
Portfolio Excerpts
2014
Recently asked to chair the panel of judges for the 2014 SI Leeds Literary Prize – an award for unpublished fiction for Black and Asian women.
2013
Appeared at literature festivals including the Bocas Litfest in Trinidad
2012
Calabash International Literature Festival Jamaica,
Readings at the Jamaican High Commission and Caribbean Literary Salon
To keep up to date on Kerry and other such Caribbean Talent do not hesitate to LIKE PLENTYTALENT Facebook page and support the cause.