Positive Movement Orchestra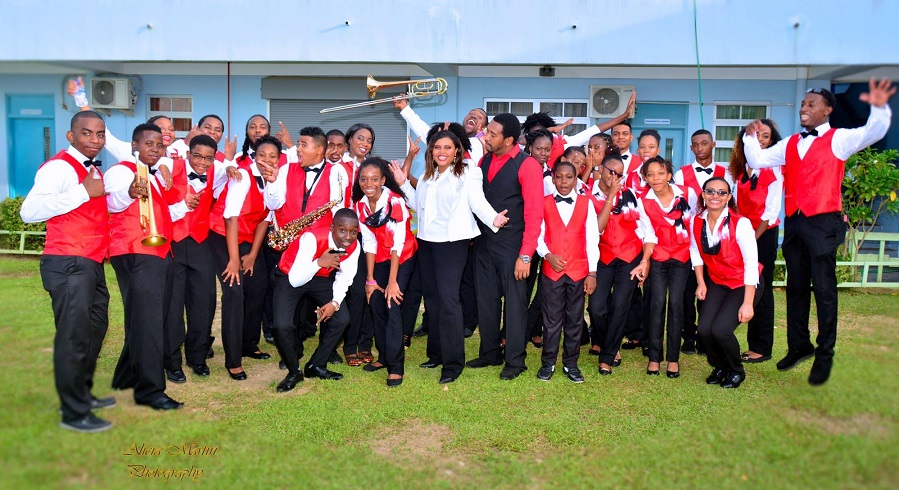 Founded in 2013, Positive Movement Orchestra (PMO) prides itself for its high involvement of passionate youths and energetic tutors, whose desires are to "Change the World ONE NOTE at a time". Positive Movement Orchestra is located at Ray Watkins Phase 4-2 Malabar, Arima. PMO which comprises of both senior and junior bands, thrives under the leadership of its profound Musical Director, Mrs. Krystal Borris- Bernard, who is a well-known, diverse, experienced, passionate artiste and Music Teacher who is ably assisted by a management team. Together, these all-rounded individuals dedicate their time, talent and treasure to help young people who desire to pursue a career in music; or who are simply in search of a constructive environment where they can make a positive impact in their communities.

The Orchestra's future Goal is to evolve into a Holistic Arts School where all forms of music, theatre, and visual arts would find a home. PMO's board of directors includes well-rounded musicians who are also skilled in Information Technology, Theatre Arts and Business Management. These members are also exposed to all aspects of music, inclusive of theory, composition and practical; thereby, allowing students not only to develop their musical abilities but also to express their creativity. The orchestra comprises of a junior and senior orchestra which comprises of a growing number of members. These young people hail from various socio-economic backgrounds and locations from Trinidad and Tobago. In addition to hosting of Community presentations, the Orchestras' pride and joy is its annual Music Vacation Camp and Concert which has been a huge success over the years. In 2016, PMO received the Arima Borough day 2016 Cultural Award for its outstanding contribution and commitment to the development of culture and youth in the Arima district and by extension Trinidad and Tobago. In 2017, Dr Roy Cape endorsed the contribution of Positive Movement by providing advice and counselling as well as support to PMO thereby supplying musical instruments to the orchestra. PMO also provides training on musical literacy to other organizations such as the Oropone Police Youth Club. PMO's ultimate goal is to become one of the prominent and recognized youth orchestras in Trinidad and Tobago thereby creating a positive impact on the lives on young people.

For further information on becoming a part of the Positive Movement orchestra please contact Mrs. Bernard at 388-8620 or 385-9481​. For more on TALENT like PMO click HERE.
To sample the performances of PMO visit THIS LINK.
Photos by Alicia Martin