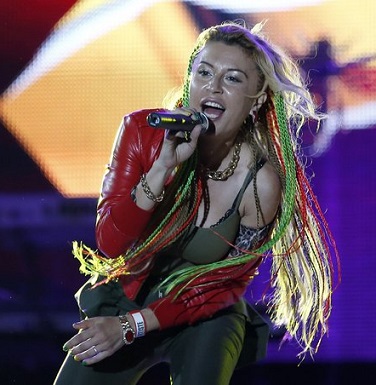 Orisha Sound is a music project based in Kingston Jamaica. Front person of the band, Orisha is of Slavic and Brazilian decent. She is a singer, multi-instrumentalist and DJ (she plays over 15 instruments), who as a child-prodigy virtuoso toured in Europe and the United States. Since then she has appeared on stage and in studio with Stevie Wonder, Jimmy Cliff, Stanley Clarke, Anthony Hamilton, Devante Swing, Flo Rida, Snoop Lion, Bone Thugs N Harmony, Sizzla, Sly & Robbie, Beenie Man, Jae Deal and many others.
Orisha Sound songs combine elements of reggae, dancehall, EDM and world music. Their live show is a mix of a great live music and true entertainment. They have performed in places like Jazz and Blues International Festival, House of Blues, Hard Rock Café, Wiltern Theatre, Reggae Sting, Key Club, Viper Room, Kite Festival, Moscow Reggae Fest, G T Taylor Christmas Extravaganza and many more.
Orisha first gained fame with their debut single "Beautiful Sin" released by Universal Records and InGrooves Fontana in 2012. In 2013 they signed a deal with RBC records (Snoop Lion, DJ Quick, Ice Cube, Game) and released the 15-track album "Cupid" on July 9 of that year. The album was produced by Billboard Platinum producer Andrew Lane and Jamaican producer Shel-K. Songs were written and co-written by Orisha Sound. Two songs from the album – dancehall track "Embrace It" featuring Sizzla Kalonji and reggae tune "Sunshine Lady" featuring Wayne Daniel went on the charts in several countries and reached number one in Jamaica. The band's videos have premiered on MTV network and have received rotation on different stations all over the world.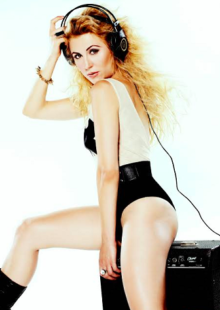 The hit single "World War Three" featuring Grammy winning King of the dancehall Beenie Man was released at the end of 2013 and is still hitting the iTune's charts and is getting worldwide radio/TV rotation. The music video for the song was shot in Kingston Jamaica and Los Angeles California and was released in January 2014.
In October 2014 Orisha Sound released five singles and a full- length crossover reggae/dancehall album "1REGGAE". Orisha holds two Master Degrees – in Music Performance/Therapy and Business.
Article courtesy www.orishasound.com
For more on artiste like Orisha do click above Plenty Talent Facebook Page