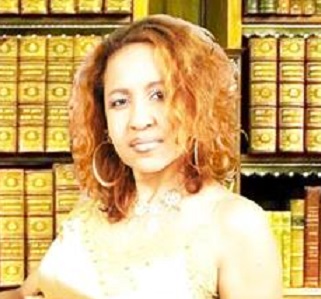 Born In Trinidad and Tobago, MzMuffin has been singing all of her life. Her initial start was in school and church choirs and even since then music played an important role in her life. Once she decided to go solo, it was not long before she created her album "Prelude",  released in 2010.
Recording now for the past 6 years, she emulates Tina Turner, performance wise. Every song she creates, she considers it an achievement in itself. Mention must be made that she can  personally do all the tasks associated with making a finished song inclusive of recording, back up / harmonizing, singing lead and mixing. At most times she herself personally creates her own beats / instrumentals.
Amongst her fondest memories as an artiste were her recent performances in Jamaica. She considers all her works vibrant, expressive and totally original work. Her music at times exudes a harsh positivity needed for present life. She has a lot of material yet to be released and she does look forward to collaborating with other artists. With every performance she hopes her worldwide audiences will appreciate the love and thought messages she wants to radiate……live! Her current weaknesses are for chocolate and champagne!!
Featured Work: UnderWater
Portfolio Excerpts
2014 releasing singles from her album "Shaman"
2011 Released the album "Immuffulation"
2010 Released the album "Prelude"
To learn more about MzMuffin and other such great talents, do click here and LIKE our Plenty Talent FB page