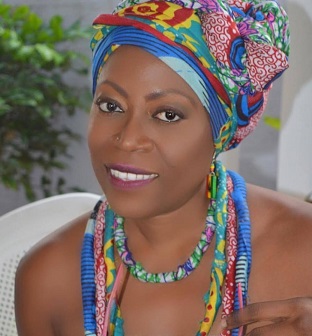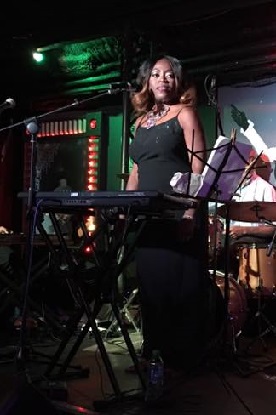 Songstress Juliet Robin has been making marks in the local music arena for more than three decades, carving out for herself a truly unique sound that is reminiscent of old Kaiso with subtle jazz undertones. The talented beauty is credited with being a vocalist, composer, arranger, producer, teacher, actress, television presenter, radio personality and Master of Ceremonies. She is also classically trained in a variety of instruments including the piano, violin, viola, and clarinet. She also plays the bass and drums. Juliet's passion and talent captured the attention of many band leaders which led her to perform both locally and internationally with Charlie's Roots, Massive Chandelier, and Roy Cape Kaiso All Stars. She also performed with Mano Marcellin, Andre Tanker, as well as other calypso, jazz, and reggae bands. At that time, and in a field heavily dominated by men, she has been the only female musician to play with "Roots, Chandelier and Roy Cape." She is also the only female musician to be featured in Dr. Roy Cape's book called "A life on the calypso and soca bandstand." Currently her main brand is "Juliet Robin the Band" which is also her You tube channel aimed at harnessing all of the member's talents into a versatile band. Her versatility recently involved her singing in Portuguese in 2018 at the "Alma Brasileira Concert- TT. Juliet has been busy recently showcasing her various talent not only playing keyboards at TUCO east zone calypso tent in la Joya, but as an avid vlogger and producer she has been interviewing many of the star talent at many carnival events across the country. Her most recent tunes Jam La Musique and We Eh Leaving were re-released in 2019.
Ms. Robin hopes to showcase her talent on an international stage performing at festivals around the world.
For more on talent like Juliet do click here. Plenty Talent Facebook Page.