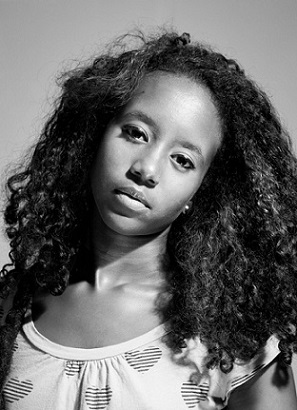 Emerging from Maraval Trinidad, Ariann Mieka started photography as an undergrad in New York. Although majoring in mass communications with a minor in business, the majority of her electives were photography related. In 2009, she journeyed to South Africa to officially study photography doing a commercial photography course. 
Ariann simply loves photography and feels like something is missing without her camera. She considers her role models to be Ansel Adams for his beautiful black and white landscape images and Annie Leibovitz for her use of amazing sets and concepts in some of her portraiture work. Her inspiration comes from a variety of images and from a variety of sources. These images could be anything from paintings, illustrations to graphic design work and not just photographs.  
She recently did work for the Citizens for Conservation that showcased many heritage sights throughout Trinidad and Tobago intended to remind the audience of the rich culture of T&T. The images in her collection Sundaze showcased in her first joint exhibition in 2011. She considers this as some of her best works. In general her portfolio includes landscapes, portraits, documentary photography, travel photography, interior photography and abstract creations.
Arian continues to strive to remain creative, share the products of her creative pursuits and perhaps one day venture into other creative art forms.
 Featured Works
 Portfolio
2014
Chosen to be a part of the Ministry of Works and Infrastructure exhibit for Indian Arrival Day
2013
Exhibited at the Trinidad & Tobago Entertainment Company's showcase
2012
Photographs included in the art exhibition of the Trinidad and Tobago Village at the 2012 Olympics in London.
Produced 2012, 2013 and 2014 calendars of her works
2011
Photo used on the cover of 'Discover Trinidad and Tobago'
Held first joint exhibition with a collection of 27 pieces
2009
Graduated with distinction from the Stellenbosch Academy of Design and Photography, South Africa. 
2006
Photo chosen to be included as part of bpTT's exhibition in Trinidad and Tobago.
For more on Ariann and other great talent do visit our Plenty Talent Facebook Page.