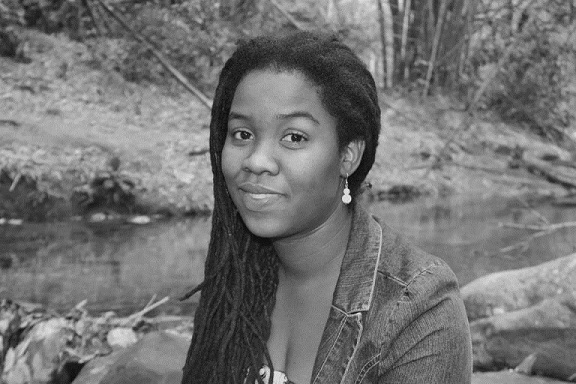 Born in Trinidad & Tobago, Tanesha Stowe, better known by her stage name "Kushite", has been singing all her life. While growing up, Kushite listened to reggae and R&B.  Kushite found her early love of music while participating in her primary school's choir, and enjoying the sounds of artists such as Sade, Lauryn Hill, and Erykah Badu.
Proclaiming to be a bona fide ambassador of reggae for the past two years, Kushite made her debut performance alongside Tarrus Riley, Chronixx, Romain Virgo and Gardah Knight at Reggae On The Beach on August, 2013.
Kushite draws strength from her Ethiopian Orthodox spirituality and the evidence is found throughout her musical outpourings. Earthly inspiration comes in the form of other musical manifestations like Dezarie, Jah 9, Queen Ifrica, and Chronixx, to name a few. Kushite was also one of the Opening Acts for Vaughn Benjamin and the Midnite Band out of St. Croix in November at St Johns Hall, Trinidad. 
Kushite implies mighty in Battle and sure in victory. A favoured daughter has emerged.
Featured Work

Her most recent release is the highly anticipated Fire in the City.
For more on Kushite and other great Talent do visit our PlentyTalent FB page