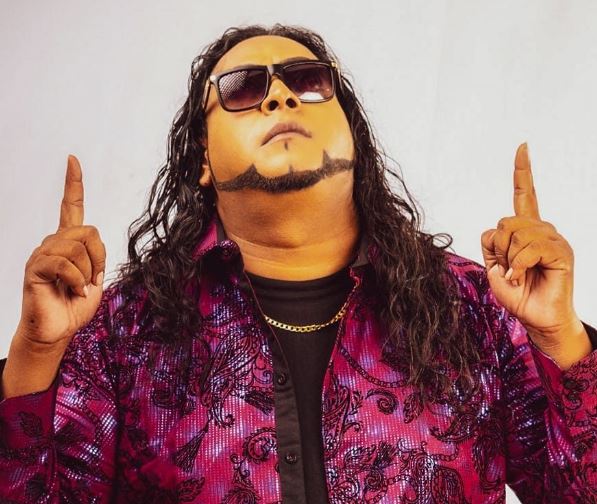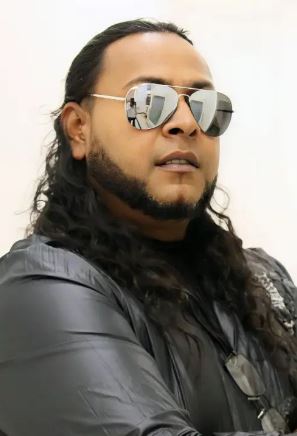 Vedesh Sookoo attended the Iere Government Primary School where he went on to the Williamsville Junior Secondary School and then the Princes Town Senior Comprehensive. At 12 years old, while at Temple, he met a gentleman by the name of Harry Sampath, who was playing the harmonium and singing. He fell in love with the instrument and asked him to teach him to play.
Early on in his career he entered the Sugar and Energy Festival where the original song he wrote, whilst playing a "dholak", won him the first prize. His continued interest saw him connecting with Rishi Gayadeen, a well-known and respected keyboardist, music arranger and producer from South Trinidad from the East Indian band "T&TEC Gayatones" .  He soon became more familiar with the Chutney Arena. A year later he wrote "Dhal Belly Indian". The song broke barriers and everyone was partying to it. He followed up with "Kaki and Kaka", a double entendre.  He has since performed at The House of Stars Calypso Tent on the same roster as greats like the Mighty Sparrow, Gypsy and Singing Francine just to mention a few. He has performed in New York, Miami, Jamaica, Canada, Suriname, Guyana, London and Orlando. He won the COTT award for best Chutney Soca in 2003.
In 2012, a music director, from Bollywood India, Sneha  Khanwalkar came to Trinidad to meet him. She had heard his music while in university and had to meet him. They did a song that was released in a Bollywood movie, "Gangs of Wasseypur". The name of the song is" I AM A HUNTER". In 2022, his song 'Meat is for Man', hit up on Tik Tok and Instagram, within three weeks it had over a Hundred million views, internationally. A London magazine, "Gal-dem" contacted him and did an article. Carib News, New York did a huge article on him as well, "Vedesh Sookoo, a Tik-Tok Sensation." At that time there were no articles or any interviews done in Trinidad. His proud moments include travelling to London where he performed for one of the biggest Chutney events to be held there. Most of his recent songs are Kaiso style mixed with a bit of Chutney and Soca which makes him one of the very few Chutney artistes who can command both Soca and Chutney audiences. His words of motivation are "determination, heart, faith and prayer". "The world might not be kind to you but be kind; whatever you give out, you receive. Everyone is equal in the eyes of the almighty".
For more Talent visit Plenty Talent Facebook