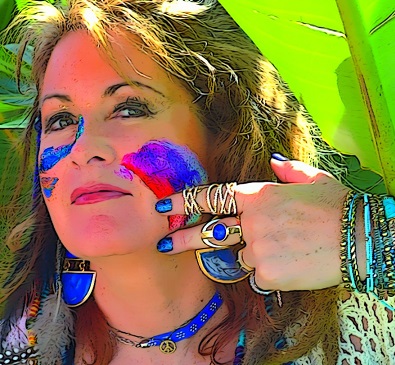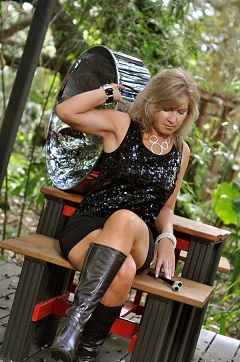 "Hypnotizing" is how to describe Bickley Rivera's pan compositions.  Recognized throughout New England, Southwest Florida and the world from her music hits, Bickley is a reggae, soca and calypso performer capturing global interest after the release of three albums which made it to Top 20 charts.  The contemporary album, entitled "Positive Vibez" has had radio play on over 100 radio stations in the US and other countries such as UK, Greece, Japan and Africa.  Bickley's music is heard on national television on The Weather Channel's forecast, TV's Music Choice, hundreds of internet and terrestrial radio stations including Africa, Japan, UK, and Greece, and hotels in Europe.​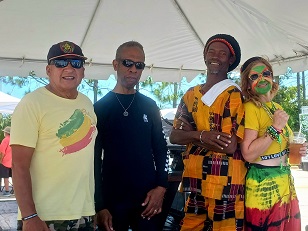 Bickley began her recording career in 1985 and branched into the Latin and Caribbean genre when she and her husband, Nelson, formed the group "Cuba Libre" in 1992, where she was keyboardist and lead singer. They originated and produced "Caribbean Madness", the only Caribbean Riverboat Cruise series on the Connecticut River, which sold out for 5 seasons.  Her transition to Steelpan in 2005 was only natural with training under many seasoned island artists.  She has since opened for national groups, such as "America" and performed with many other international artists like Tony "Kitch" Paine (son of legendary Lord Kitchner), Jazz singer Joan Cartwright and Eugene Grey (touring guitarist for reggae-star Burning Spear). She performed in Trinidad's International Panorama 2015 semi-final competition under the leadership of Andy Narell. Bickley has also directly worked with acclaimed musicians such as Steve Oliver, Tom Schuman (Spyro Gyro), Will Donato and Prafull among others
In 2014, Bickley was awarded by GHP Radio for the Best World Island/Reggae Music and nominated for Best Smooth Jazz Soul Female Artist, Best Female Producer/Songwriter and Best Latin & Brazilian Jazz. She is the arranger and orchestrator for Dr. Martha Velez, a playwright/singer/actress who has recorded with legendary music artists Bob Marley, Eric Clapton, Christine McVie, Van Morrison and many more. As a member of Bickley Island Chill her group has performed in WMNF 88.5FM Karibbyan Kruze Festival for 5 years, Tampa Carnival Festival, as well as venues in Maryland, Connecticut, New York, Massachusetts, Rhode Island, Michigan, Ohio, Bahamas and Trinidad.
​Releases include PSY/CHILL singles(2020) "Mumbai Glow" and "Liquid Theory". Prior releases, "Positive Vibez" reggae album (2016), "Breaking the Mold" (2015) and "Chillin' After Five" (2010) have garnered international acclaim and in 2016 "Positive Vibez" album was #13 on Relix/Jambands.com chart and #37 on CMJ New World Charts.
See more on Plenty Talent FB page