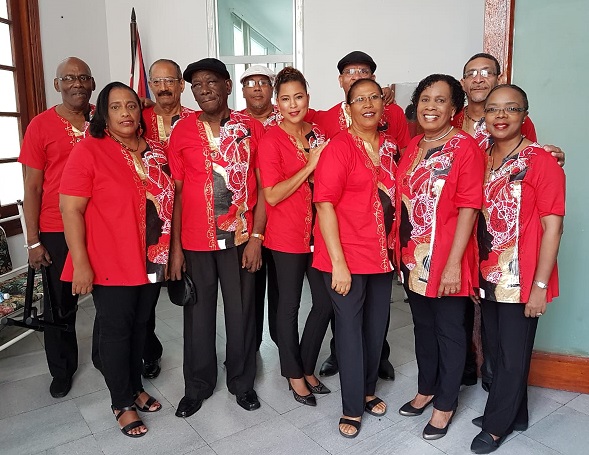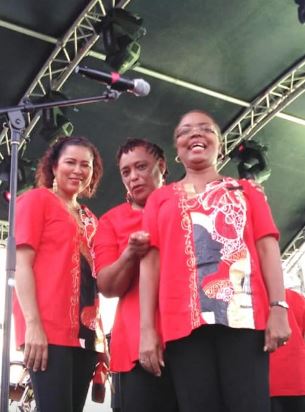 Los Angeles de San Miguel Parang Band was born out of the youth choir of the St Michael and All Angels church in Diamond Vale, Diego Martin, in the late 1980's, under the leadership of founder and Director ,Mrs. Carol Slusher a former Secondary principal . For the first few years the band concentrated on singing at the homes of church members and relatives and later expanded to include Christmas dinners in churches and some offices. Today, the band performs at a wide range of venues and activities providing entertainment for various malls, Private, Cooperate and Government Christmas functions.
The band has written and recorded four original compositions, El Anuncio Divino, El Gran Nacimiento, Serenal de Noche, and Media Noche en Belen ;all compositions, in the traditional parang style. Two of our original songs were chosen as the songs of choice for the St Joseph Convent Port of Spain 'Parang in a Pot" 2017 competition. Los Angeles de San Miguel Parang Band was featured at the opening of Cuba-Trinidad and Tobago Educational and Cultural Exchange project initiated by Success Laventille Secondary School. In May 2018 the band did a mini tour of Havana, Cuba under the auspices of their Excellencies Dr. Lancelot Cowie, Ambassador of the Republic of Trinidad and Tobago to Cuba and Senor Guillermo Vasquez Moreno Cuban ambassador to Trinidad and Tobago. The band is on a mission to produce, more original music and becoming continuous ambassadors for the art and culture in the sphere of Parang.
For more on TALENT like Los Angeles de San Miguel do click here and visit the Plenty Talent FB page.