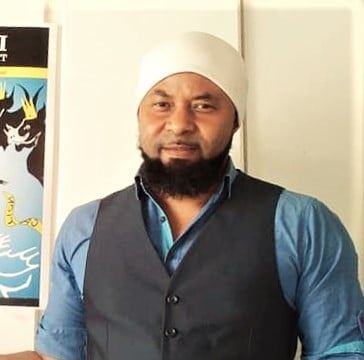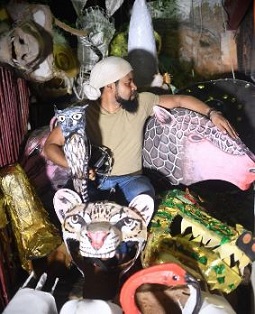 Multi-media Artist Rubadiri Victor has launched 'Anansi & the Book of Night'– the second novel in his 'New Adventures of Anansi' series. The first book in the series- 'Anansi & the 10 Dragons'– sold out 4 printings. 'Book of Night' is meant for ages 6 and up- but Rubadiri stresses that- like 'Harry Potter'- adults can read the book and get another level of thrill and layers of meaning from it. 
'Anansi & the Book of Night' is the second of a 7 part series featuring fantastical new adventures of the trickster spider-hero Anansi- but with a twist. The Anansi in the book is Anansi's grandmother as a brash young Spider! The books will be part of a 21 book epic featuring: 7 books on this female Anansi; 7 books on Anansi's father as a young Spider; and finally 7 books on the Anansi we all know and love. 
'Anansi & the Book of Night' is a magical Detective story in the mode of Hardy Boys, Nancy Drew, and Sherlock Holmes- but set amidst the Kingdom of Animals.  An early reviewer calls it ''Animal Farm meets Lord of the Rings meets Harry Potter meets Game of Thrones- who then meets with his cousins, the ancient spirits of African folklore.'' The book also features 24 original illustrations by the author. 
Anansi is one of the most important characters of West African and Caribbean Folklore. 'Anansi tales' originally came from the Ashanti/Akan people of Ghana, West Africa and crossed to the Caribbean and New World with captives during the horrific Atlantic Slave Trade. A handful of the stories survived the brutality of the plantation and thrived in the Caribbean where Anansi is celebrated as a symbol of resistance and survival, with the trickster often able to turn the tables on powerful oppressors by cunning and wit. 
'Anansi & the Book of Night' is currently being transformed into a play for Rubadiri's theatrical troupe the Wire Bend Folklore Theatre which has been in existence for the last 7 years doing annual tours hosting thousands of primary and secondary school students. Rubadiri is hoping to debut the production as a large Gala Celebration in 2022 when theatre re-opens after COVID passes.  Wire Bend stages ancestral, indigenous, and contemporary folklore employing sets and costumes created by indigenous Master artisans mixed with interactive digital animated characters. 'Anansi & the 10 Dragons' was a successful play in the Wire Bend repertoire and is being turned into a movie- hopefully to be filmed in 2022!
For more Talent Like Rubadiri click here Plenty Talent FB