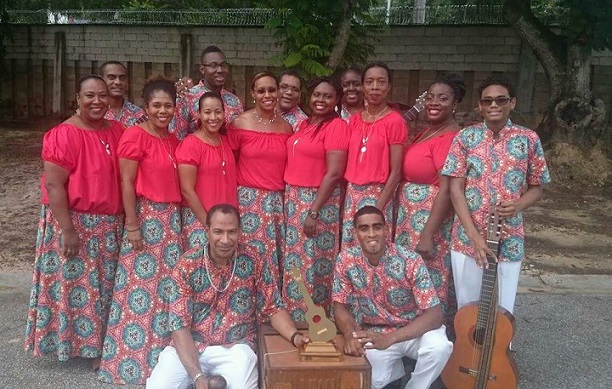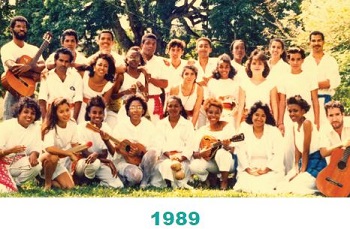 The origins of this group are deeply rooted in the UWI, St Augustine campus. It occured when the Spanish Society decided to form a parang group primarily to sing at the annual "Tertulia" event organised by the Society. Given the enthusiastic response the next obvious step was the formation of a parang group open to students of the campus fraternity as a whole. Throughout formation knowledge of Spanish was never a criterion for membership but students majoring in Spanish naturally gravitated to the frontline. Given the nature of the group's composition, there was a changeover every three to four years where graduating students made way for incoming students who joined the group. And so it continued year after year with older members passing on the songs and their experience to new members who eventually took over and passed them on in turn. This transition process is a fine example of the oral tradition that is the very essence of parang in practice. Despite the obvious challenges of such frequent changeovers, there has always been a core of musicians and singers who have remained with the group even after graduating.
Some of the group's achievements include the composing of their own songs which include Donna-Marie Bertrand's "Salve María", Keith Dalip's "Canta"; whilst Theresa Cardinez wrote "Mil Felicidad" and "Dios de Santa María" and "Nacido" was written by Francisca Allard. A large number of other songs have since been penned by this talented group. The band has on occasion been invited to the Christmas Folk Festival in Curacao. Further accolades include emerging as the National Parang Champions in 2006 and the completion of two musical compilations so far.
The survival of Los Parranderos de UWI and its many achievements over the past thirty plus years are significant in several respects. The group has played an important role in keeping the tradition of parang alive among the younger generation and in so doing have aptly demonstrated that the strength of the University is not necessarily confined to academics, but can extend into the cultural arena as well.
For more on talent like Los Parranderos do visit and like our PLENTY TALENT FACEBOOK Page