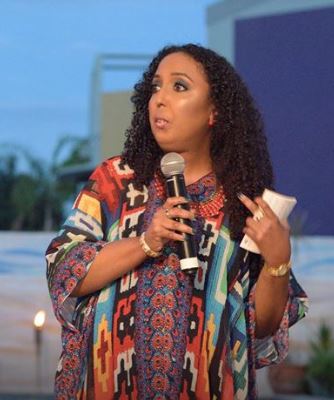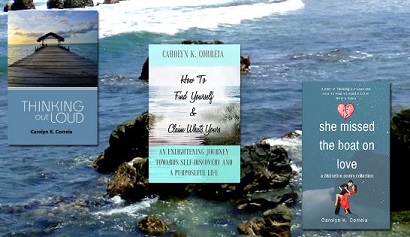 Carolyn Correia is an author, communications consultant and speaker passionate about assisting like-minds maximize their potential and innate talents. It's her unique gift of vocalizing tough life concerns in a practical and down-to-earth way that distinguishes her brand. Carolyn brings to life her books through events that highlight culture and the arts in her home country of Trinidad and Tobago, with the intention of taking this to the world stage. Her core values and 'secret' to success for attracting all things good are pure intentions, reinvention and steadfast efforts for the greater good and future of humanity.
The content of her books are designed to also prove useful to [aspiring] entrepreneurs, creatives, retirees and those seeking a deeper meaning and fulfillment in life. Carolyn also does inspirational sessions via her Book talks and Workshops.One of her fundamental philosophies is "Do what you truly love to do. Something that fuels your energy and time stands still. Something you would do even if you did not get paid."Her advice to others choosing this vocation in life; is to do it not for fame, praise or fortune, but to elicit real change one person at a time. "Knowing that you caused joy or change in others is cathartic, healing and exhilarating, albeit a little stressful, but nonetheless crazy, beautiful, soul exalting! To follow her journey visit: www.carolyncorreia.com
For more on Talent like Carolyn do not hesitate to visit and LIKE our PlentyTalent FaceBook Page.