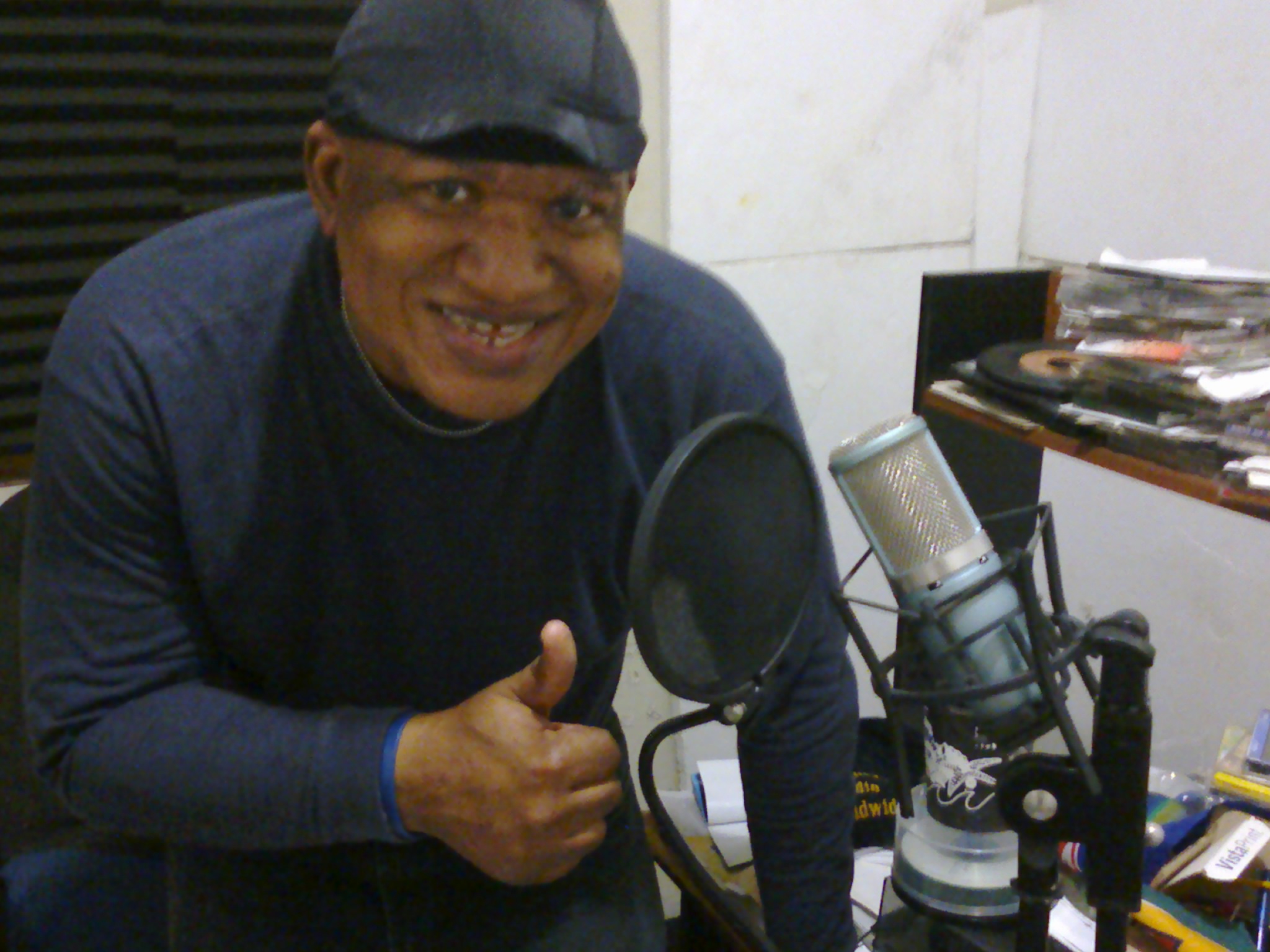 Valentino is an award winning Broadcaster /Writer/who moonlights as a professional Voice Over.
He is originally from Castries, St.Lucia where he started his radio career with Radio Free Iyanola 102.1 FM before joining Radio Caribbean International 101.1 FM, after being trained at the state owned Radio St.Lucia (RSL 97). In Barbados, he has worked with MIX 96.9 FM and is now attached to the state-owned CBC Radio 94.7FM-"The Rhythm of Life"
Valentino is now based in Barbados for nearly two decades and has written for a number of regional and international publications like the Nation Newspaper of Barbados, Show Time magazine of Trinidad, and Tobago, Radio World Magazine in Virginia USA and even the Miami Herald.

Current Features/Projects
Creative Director of Valentino Voice Overs-which specializes in Voice tracking, Radio/TV Imaging, Commercials, Narrations, Movie trailers, DJ Drops, On hold Messages and promptings, corporate imaging and branding
Promo / image voice of the OECS News Link – a 15 minute news cast heard every weekday in 24 different regional territories as well as the UK, U.S, St.Maarten and USVI.
Promo voice of Faith FM-Belize
Imaging voice for the past two years with HOT 104.1 FM in Caymans
Portfolio
Serves as a regular judge at Barbados Crop Over competitions including the Pic–O-De Crop, Sweet Soca and Party Monarch.
Recipient of the Cornerstone Award from the annual Barbados Music Awards and the Jackie Opel Award for his contribution to the development of Spouge Music in Barbados
Former Star Correspondent for the World Chart Show which originated in Burbank, California and beamed weekly to more than 150 cities worldwide.
His signature voice has been used by GVS Security, Scotia Bank, The National Bank of Dominica, Capita Financial, Grenada Board of Tourism, Courtesy Car Rental, Pirates Inn Hotel (Barbados) and Anchor Cheddar Cheese
Host of Valentino In The Afternoon on CBC Radio 94.7 FM each weekday between 130pm-6pm ECT
Once Voice tracked his own syndicated adult contemporary show for stations in Malta, Spain and the U.k