Judy Joseph-Mungal
By
admin1
on September 9, 2015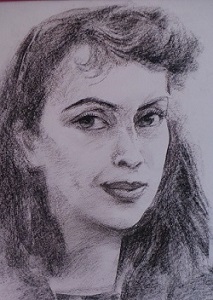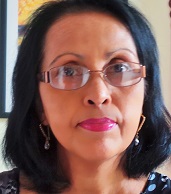 Judy Joseph-Mungal is a former art teacher and current full time artist from South Trinidad. She received her early training in Visual Art from her dad while attending Iere High School in Siparia. She was also influenced by several local and foreign artists/art teachers both at Corinth Teachers College and at the University of the West Indies. Judy has been exhibiting her paintings of landscapes, still life, seascapes and abstracts in oils, water colours and acrylic for many years at various local venues illustrating several books in the process. She was once a member of the Women in Art Organization and Women Who Paint. She is currently with the Art Society of Trinidad and Tobago.
Judy's work is a celebration of life in the beautiful multi-cultural twin island country, Trinidad and Tobago. The natural environment provides most of the inspiration for this artist although at times she indulges in spontaneous realism, an adventure with paint, allowing her canvas to "grow" and evolve as it progresses. These action paintings give this artist more freedom to express herself as there are no restrictions of representation.
To support Judy and the art form do click on our newest page added Plenty Art. At Plenty Art the intent is to provide yet another avenue and forum for emerging artiste to not only present their wares but to generate additional revenue opportunities as well.
SEE ART FOR SALE by clicking link. Plenty Art