Ato Osei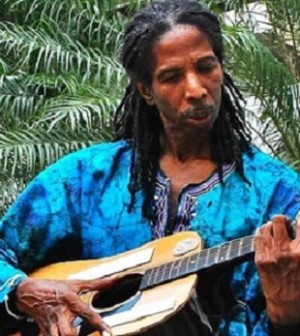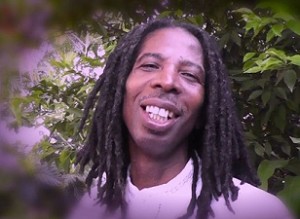 NERUKHI a.k.a. Ato Osei is a singer, songwriter and Music Producer. His claim to success thus far are his eight (8) No 1 songs on the local INDIGENOUS Music Charts organized by the Artist's Coalition of Trinidad and Tobago (ACTT) as well as fifteen hit songs. These NO 1 SONGS include 'If I told you the truth' his first NO 1 song, Another Morning, Back to the Roots, The Unity song, The Lie, Pretty Girl, The light and 'Black lives Matter' his most recent NO 1 song.
Nerukhi has also done some collaboration with both local and foreign artistes. One of his No 1 Indigenous songs – Back to the Roots, is collaboration with Kiriiah Mekongo of the Cameroon. He has also collaborated with the late Bert lynch, Ras Lett and a couple other local artistes on another NO1 song – The Lie. The Unity Song with Meguella Simon as well as 'Dreaming' featuring Nekisha 'Neicy' Cyrus were also collaborations.
He performs several musical genres including his own brand of Calypso-reggae, rapso, folk, jazz and world music with his music having appeal to all ages. He has performed calypso with the Missioneers Calypso tent, and is a popular figure in the Underground Music Circuit in Trinidad and Tobago. Nerukhi often performs at venues across Trinidad making fans with young and old and enjoys taking music to the people of the rural communities. As a music producer he has also produced music for Ras Lett, Nekisha NEICY Cyrus, Jamaican singer Digleanna, calypsonian Melissa Williams, Community Calypso Monarch Curlissa Charles, and Digicel Rising Star finalist- Nicholas Ashby.
Nerukhi's versatility is evident in his latest release SEPARATE WAYS –a jazzy commentary on Domestic violence. He is preparing to release another hard hitting single called WE AND DEM which looks at human behavior worldwide as well as his third album. As a budding Videographer his video for 'Another Morning' was third in a video showcase by Coast2Coast mixtapes. His music is featured on coast2coast mixtapes as well as other sites including uplifting music promo site dreams made real.
Featured Work: Lets make a SLAVE

Other Portfolio Items
Host of WE KINDA VIBEZ an Open Mic event in San Fernando
Active home studio – NERUKHI STUDIOS in Gasparillo
Diploma in MUSIC PRODUCTION from NESC Couva.
Former School Teacher II and Ag. Dean and a past Guild President of the Corinth Teachers College
For more on other great artiste like ATO visit our FB page PlentyTalent